Free audio tours available from GeoTourist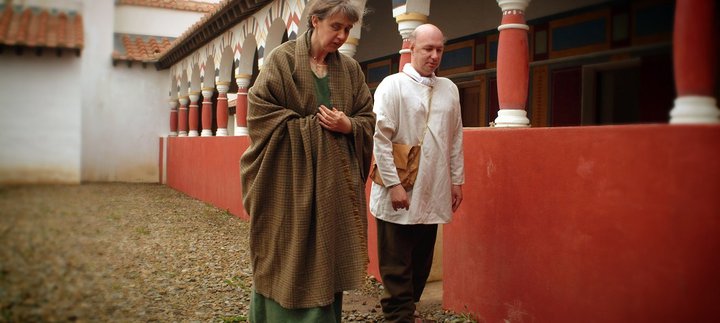 Donations welcome (free entry)
Smartphone required
Experience Arbeia, South Shields Roman Fort a new and inspiring way. Enjoy three free audio tours available from GeoTourist.
Tours include:
Welcome Tour
About - An introduction tour to Arbeia South Shields Roman Fort.
The Commanding Officers House Tour
About - Discover all about the home of the Commanding Officer and who he lived with.
The Barrack Block Tour
About- Discover all about where the soldiers based at Arbeia would have lived, cooked and kept their equipment.
What is GeoTourist?
GeoTourist is your own personal tour guide for the world's most interesting attractions, landmarks and beyond. Based on your exact location access auto-play guided audio tours right on your smartphone.
Find out more from the GeoTourist website and download the app for free.
When you have downloaded the app to your smartphone, type in 'Arbeia' it will bring up the 3 tours, there is text and audio available for each tour point.