The Big Jubilee Lunch
Family activities to celebrate the Queen's Jubilee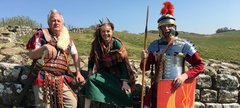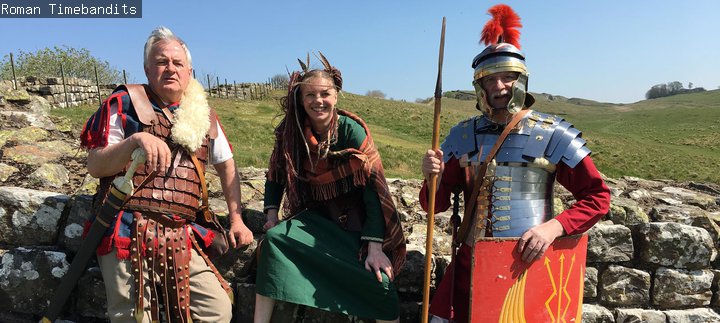 12 noon - 4pm
Free, donations welcome.
Drop in. No need to book.
On Sunday 5 June, visitors can take part in The Big Jubilee Lunch, a free, family friendly event celebrating the Queen's Platinum Jubilee. From 12 noon – 4pm they can get involved in hands-on craft activities with GemArts, handle Roman cooking implements, domestic items and toys with the Time Bandits, and join Victor the Veteran's Roman Army boot camp. South Shields community band, the Westoe Brass Band, will provide music throughout the event. Visitors are encouraged to bring their own picnics and refreshments to enjoy on the spacious lawn or in the picnic area. A coffee cart will also be on site.

---
Victor the Veteran
Victor's recruiting for the Roman army - find out if you would make the grade by joining his Roman Army boot camp. As well as drill sessions, Victor will be telling all about life on a military campaign and you can get your hands on Roman armour, helmets, shields and swords - all things that a Roman soldier might have used.
GemArts
Join GemArts for henna tattoos, tile painting, calligraphy.
Time Bandits
Handle Roman cooking implements, domestic items, and some toys.
Find out where Roman food came from, who was involved in its production and what life would have been like for both adults and children living in South Shields in Roman times.
Sample raw Roman ingredients including fruit, veg, nuts, sheep's and goat cheese.
Find out more about the animals that used to provide meat.
Westoe Brass Band
South Shields community band, the Westoe Brass Band,will be performing at 12.30pm -1pm, 2pm-2.30pm and 3pm-3.30pm.