Week 1: Cameo activity
This activity is aimed at families to help discover the wonder of Roman objects in our collection.
Cameo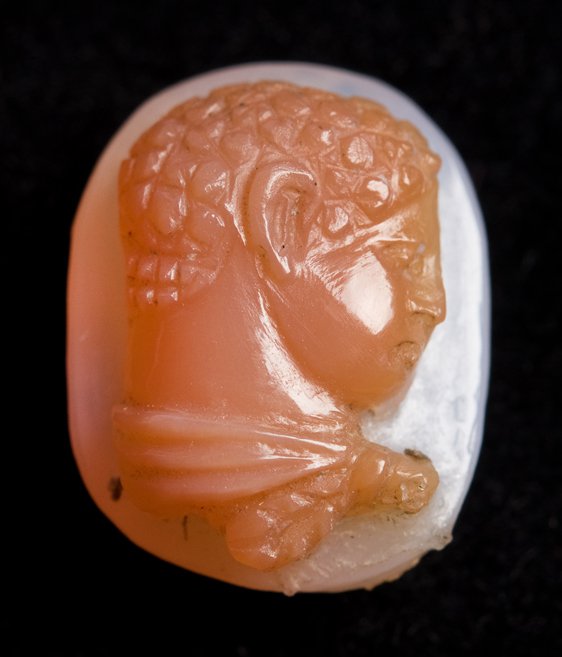 A cameo is an oval shaped piece of jewellery with a portrait in profile carved in relief on a background of a different colour.
This cameo is thought to show Emperor Caracalla dressed as Hercules. Although it looks like he is wearing a cloak it is fastened by a knot at the front instead of by a brooch on the shoulder, and is in fact a lion skin – the carver has even tried to depict the paw. Hercules is often shown wearing or holding this skin as he killed the lion as the first of his 12 tasks. The supernatural lion's skin was so tough nothing could cut it, so Hercules used his superhuman strength to strangle it instead. Caracalla liked to compare himself to Hercules, especially as he had also killed a lion.
Activities
Take a good look at the cameo
What do you see, notice and wonder about this object?
Now it is your turn
Draw your face in profile (draw a picture of your face from the side like the cameo does). Do this by looking in the mirror or looking at pictures of yourself. Why not try to make a cameo using your profile from materials you have around the house.
More online activities to enjoy