Let's Decorate the home
Family fun activity: How to celebrate Saturnalia.
You don't need to be ancient or Roman to have some winter family fun like the Romans did!
Try this yarn wrapped wreath activity.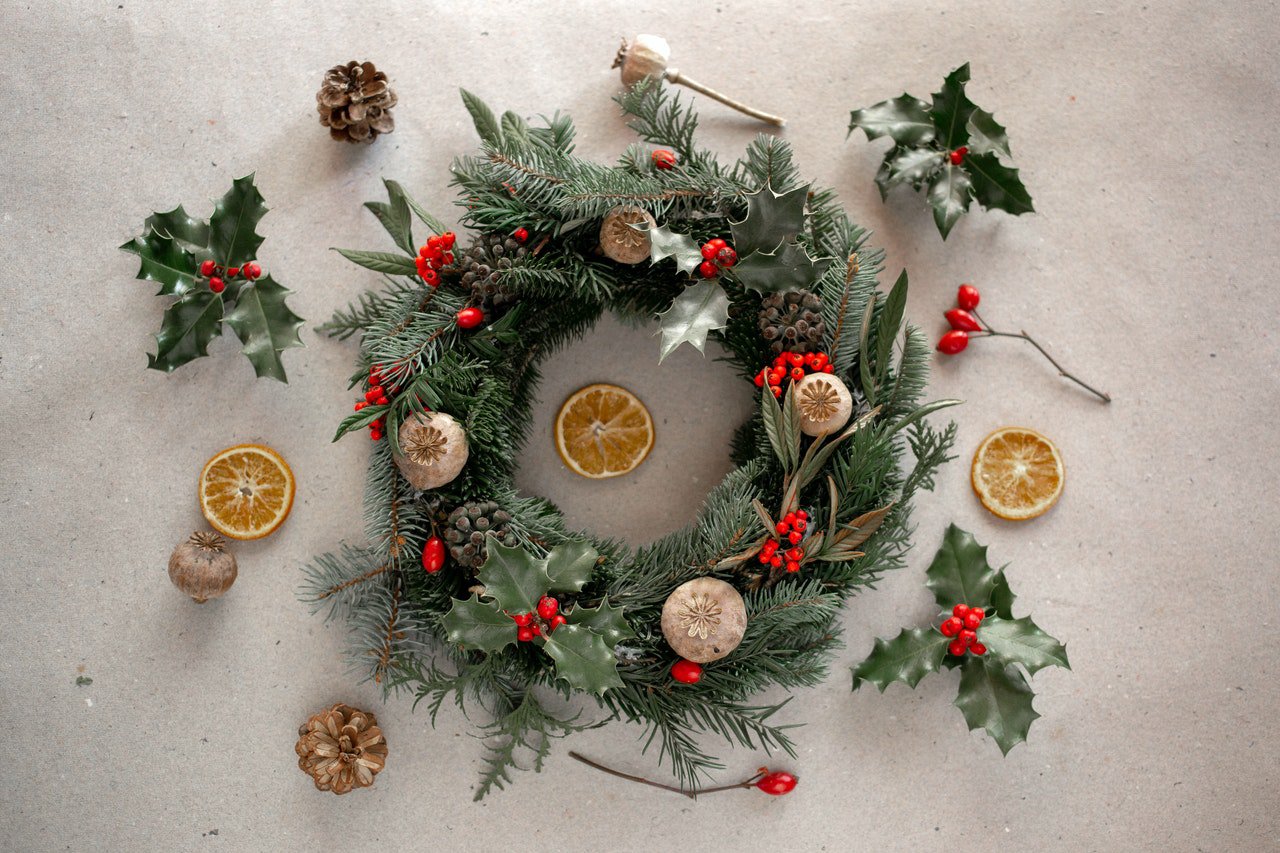 Auralia likes to decorate the commanding officers home with lots of plants, garlands and wreaths of ivy and holly, pinecones, candles and nuts. In addition, no home was complete without images of the God Saturn placed around the home. It was traditional to place the decorations on windowsills, over doorways, and in stairwells.

Try this yarn wrapped wreath activity and decorate your home like a pro. It is fun and easy to design and make your own wreaths using materials you have around the house. For inspirational ecological materials, take a walk in a garden, park or forest and collect natural elements to decorate your wreath. You can make your wreaths any size you like and experiment with materials once you get the hang of it, but the directions below are for a simple small size. Take a photo of your wreaths and post on our Facebook page.
Directions:

First: Trace two concentric circles onto some card or cardboard. You can use a small bowl and a small glass. You can also draw the circles free hand if you wish.
Next: Cut out the circle in the centre to make your wreath shape.

Then: Colour your wreath shape with a green marker, wax crayon or paint.

Next: Tape one end of your yarn to the back of the cardboard and cover the circle by wrapping the yarn around the entire circle. TopTip: make small yarn balls that will fit through the centre of the ring to make wrapping easier. Once you have wrapped as much as you like, cut the yarn and tape or glue the end to the back.
Then: Glue and tie decorations onto your wreath. You can use buttons, glitter, gems, pasta shapes, branches, cut out flower shapes, or natural elements. Let your imagination go wild! For an extra festive look weave sprig of holly through it too.

Finally: Attach a ribbon or some yarn in a loop so you can hang your wreath.