Celebrating Hadrian's Wall 1900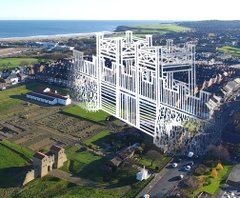 Donations welcome (free entry)

Drop in, no booking required
Visitor Survey
If you've recently visited the exhibition, we'd love to have your feedback. Please take a few moments to complete this survey.
There is tantalising evidence of a Hadrianic period fort in South Shields that predates the Antonine fort of Arbeia. This small exhibition will explore what we know and don't know about this 'lost' fort that controlled sea and river access to the Roman frontier. Part of Hadrian's Wall 1900 festival, celebrating 1900 years since the building of Hadrian's Wall.
Find out more The Hadrian's Wall 1900 Festival taking place 24 January – 23 December 2022.