Commanding Officer's House
How did the Commanding Officer of Arbeia live compared to the rest of his troops?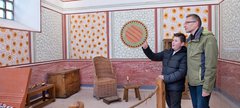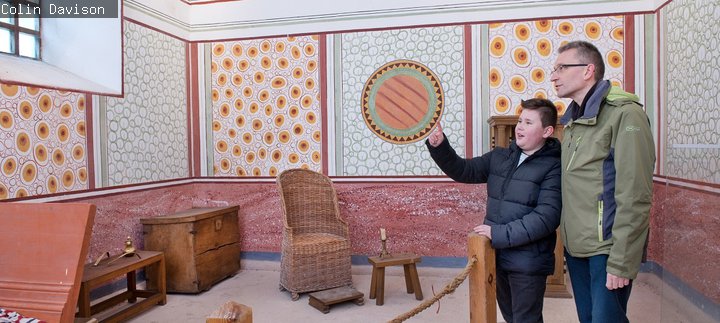 During museum opening hours
Free entry
On Tuesday 28 May the summer dining room in the Commander's house will be closed to the public from 3pm.
The 4th century Commanding Officer's house has been reconstructed on its original foundations.
See how the Commanding Officer lived with his family and entertained guests. Explore the rooms he would sleep and eat in and see the magnificent palisade, summer dining room and fresco paintings that adorn the walls.
Watch a new film on display in this house detailing the history of the fort through digital recreations and interviews with people who've made significant archaeological finds.